Setup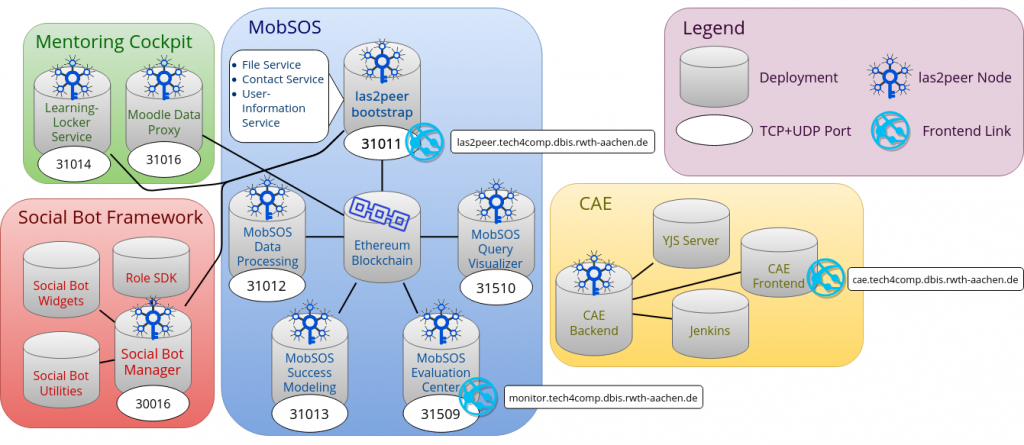 As the seed network is in the process of being reworked, we can unfortunately not provide a stable las2peer instance for you to connect to at the moment. Once all changes have been deployed successfully, you can connect to the seed network at tech4comp.dbis.rwth-aachen.de:31011 and access the frontend at las2peer.tech4comp.dbis.rwth-aachen.de

Community Application Editor (CAE)
An instance of the CAE can be used for developing your own services. We provide the following spaces for developing frontends, backends and deploying them as bundled applications:
You can find a list of deployable applications at Github.
For detailed information on the CAE feel free to take a look at the wiki.